How To Replace Your Bose QuietComfort Ear Cushions
Today we are going to teach you how to replace your Bose QC (QuietComfort) headphone cushions. These Cushions fit many of the Bose QC models such as Bose QC15 , QuietComfort 35 , QC 25 & QC2. Simply follow this step by step tutorial and you will be replacing your Earpads in no time.
HACK- The video is at the end of this page :)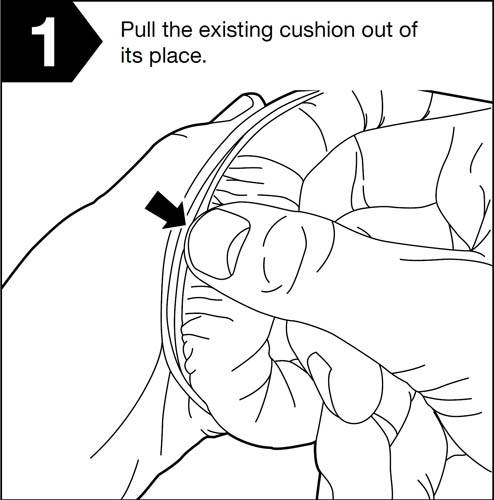 STEP 1: Pull out the existing cushion
The way that the ear pads are connected is with a series of hooks. There are 8 hooks surrounding the ear pad.
STEP 2: Pull out the foam screen mat
A lot of sweat and debris gets scattered in this foam screen mat and it doesn't do its job anymore. Simply peel it away. *This is an optional step, if the screen mat does not need any changing, leave it as is.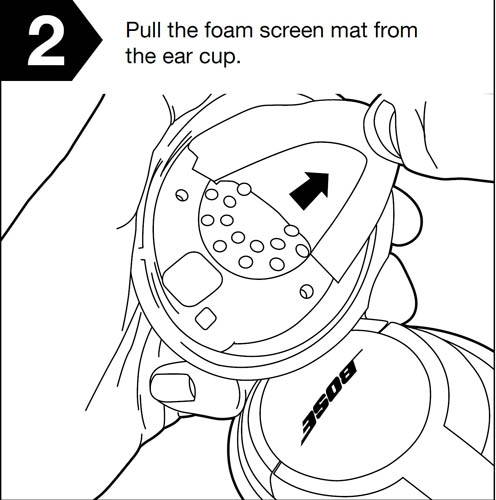 STEP 3: Peel the adhesive from the screen mat
Pull out your replacement cushion from wicked cushions. In the package you get a replacement ear pad and a replacement screen mat for each side. Peel the adhesive from the screen mat and move to the next step.
STEP 4: Attach the foam screen mat
Simply attach the new screen mat to your Bose Quietcomfort headphones.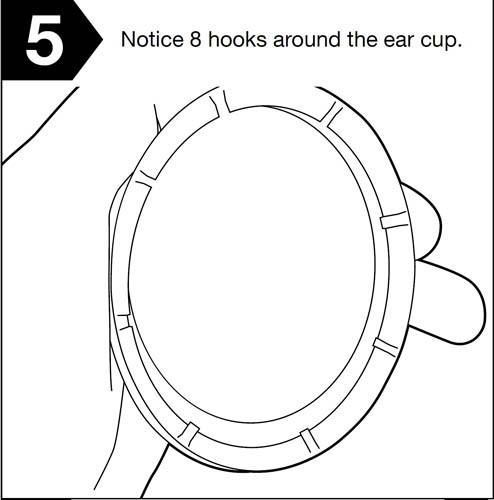 STEP 5: Notice the hooks around the ear cup
After you have attached the new foam mat, notice that you have hooks around the entire headphone cup, these hooks are what attach to your headphone cushion. In the next step you will insert the pad under these hooks.
Watching the video might illustrate this better.
STEP 6: Notice the elastic ring that holds the earpad
Notice that the ear pad is mounted on an elastic ring.
This ring need to go under the hooks I previously shown.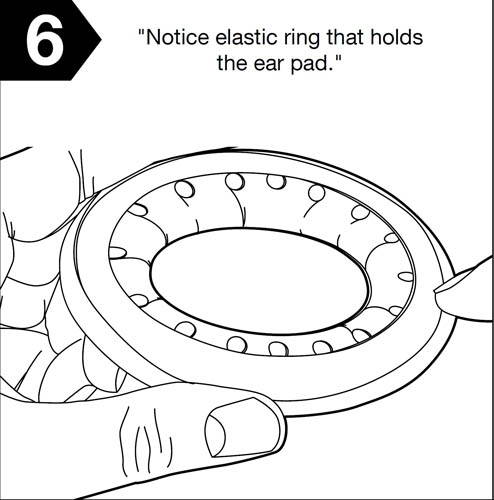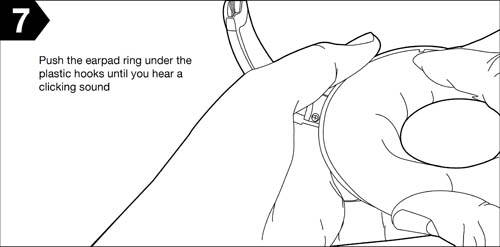 STEP 7: Attach The Ear Pads
Take the ear pad and put it under the first hook. After the first hook the remaining are easy. Follow the ear cup around and push until you hear a click. The clicking sound means that the ring is securely under the hook.
At the end, just make sure that all of the ring is under all of the hooks.
Watch our video below for a better visual.
---
How To Replace Bose Ear Pads - QC35
---
How To Replace Bose Ear Pads - Every other model