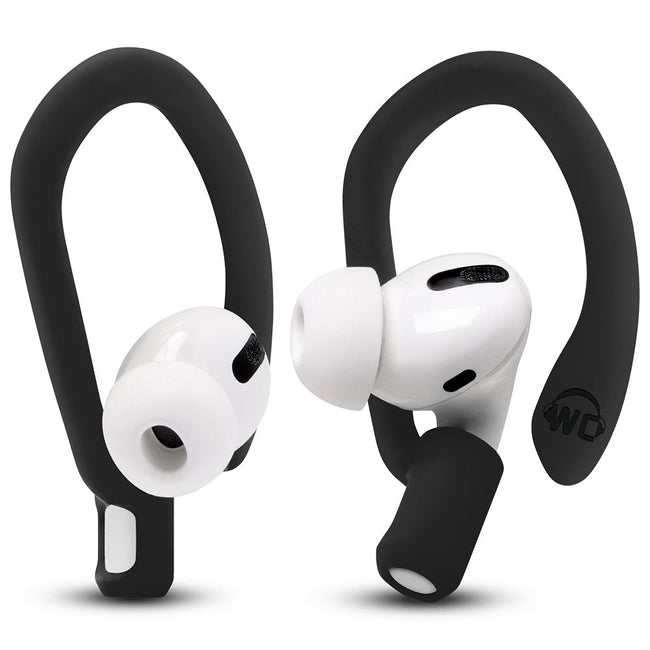 25,000+ Customer
Reviews Online
365 Days To Fall
In Love Warranty
600,000+ Earpads Replaced
And Counting...
Flawless, Step By Step, 5 Minute Installation
Compatibility
These Sports Ear Hooks were meant to fit perfectly with the following Apple Airpods Models:

Airpods Pro
Airpods Pro 2
Airpods 3
Airpods 2
Airpods 1

Longer Lasting Comfort

One of the biggest complaints we hear is that Airpods are notorious for falling out during rigorous exercise. The solutions out there are ugly and not comfortable! Which is true!
We designed WC Hookz with softer, smoothly rounded silicone for the best most comfortable fit aoround. Not only that - we offer them in a bunch of unique styles. Stand out while keeping your Airpods secure today.!
Enhanced Secure
How do you make your amazing Apple Airpods stay in your ears?
Securely hold them in place using WC HookZ.
Strong enough for any activity, engage in the hardest of sports knowing your Airpods will never fall out!
365 DAYS TO FALL IN LOVE
We don't shy away from responsibility.
When we say our ear pads are better, we mean it.
If you are not completely in love with your new Wicked Cushions, we will refund your money no questions asked.
This is how confident we are that you will never go stock again.