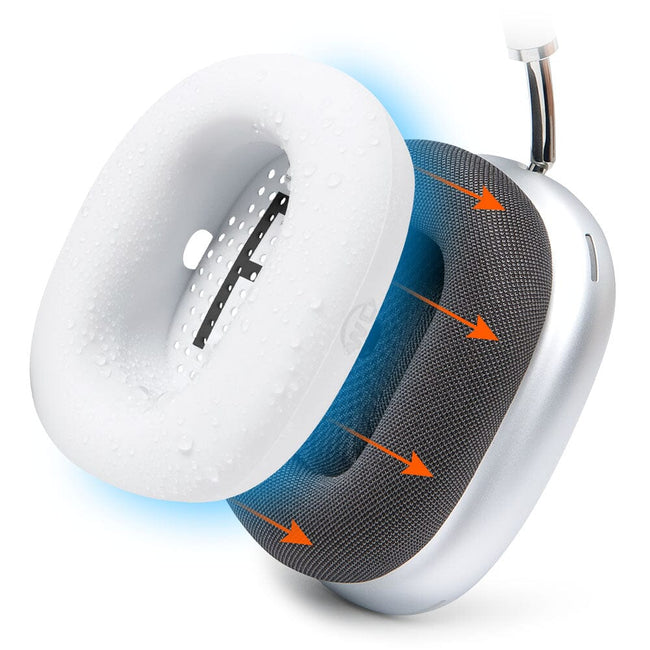 25,000+ Customer
Reviews Online
365 Days To Fall
In Love Warranty
600,000+ Earpads Replaced
And Counting...
Flawless, Step By Step, 5 Minute Installation
Compatibility
Exclusively Designed to fit
Apple AirPods Max
headphones ONLY!
Longer Lasting Comfort
Your Earpads were designed for comfort and longevity with normal use. However no earpad is going to stay plush and comfy after rigorous workouts or sweat and bacteria buildup. Keep your headphones as comfy as the day you bought them with our WC SweatZ earpad covers and extend the life of your beloved headphones!
Enhanced Durability
What's worth having amazingly comfortable ear pads if they don't last?

Protect the long term life of your expensive headphones by covering your earpads during workouts or sweaty activities.

We made sure your Earpads will last as long as you hoped when you purchased your expensive headphones.
365 DAYS TO FALL IN LOVE
We don't shy away from responsibility.
When we say our ear pads are better, we mean it.
If you are not completely in love with your new Wicked Cushions, we will refund your money no questions asked.
This is how confident we are that you will never go stock again.