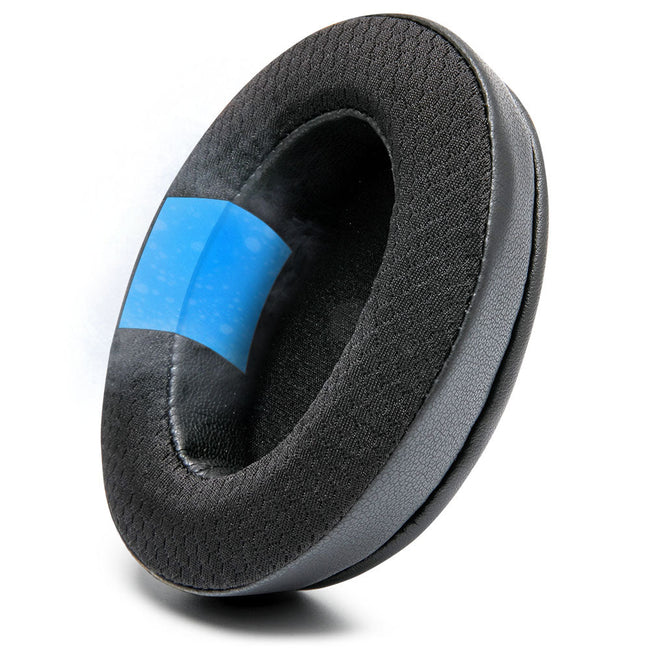 25,000+ Customer
Reviews Online
365 Days To Fall
In Love Warranty
600,000+ Earpads Replaced
And Counting...
Flawless, Step By Step, 5 Minute Installation
Compatibility
- ARCTIS NOVA PRO WIRED (PS / PC )
- ARCTIS NOVA PRO WIRED FOR XBOX
- ARCTIS NOVA 7 / 7X / 7P WIRELESS
- ARCTIS NOVA 1, 1P, 1X,
- ARCTIS NOVA 3
- ARCTIS NOVA 4 / 4P / 4X

DOES NOT FIT ANY OTHER ARCTIS MODELS

Longer Lasting Comfort
Most gaming headset's ear pads are very comfortable, let's get that out of the way. However, the number one complaint we hear is that gaming earpads cause your ears to sweat, and oftentimes even some pain(headaches and the like) Our WC FreeZe include dual layer cooling gel so you can game as long as you want without overheating. We also added a super cool layer of sports material on the outside instead of the traditional PU Leather for breathability. With our standard added thickness and comfy memory foam, these are the ULTIMATE GAMING EARPADS!
Enhanced Durability
What's worth having amazingly comfortable ear pads if they don't last?

These Earpads are meant to last for ages with our stitched inside seam that is reinforced with glue.

We make sure your ear pads will never split on your again!
365 DAYS TO FALL IN LOVE
We don't shy away from responsibility.
When we say our ear pads are better, we mean it.
If you are not completely in love with your new Wicked Cushions, we will refund your money no questions asked.
This is how confident we are that you will never go stock again.