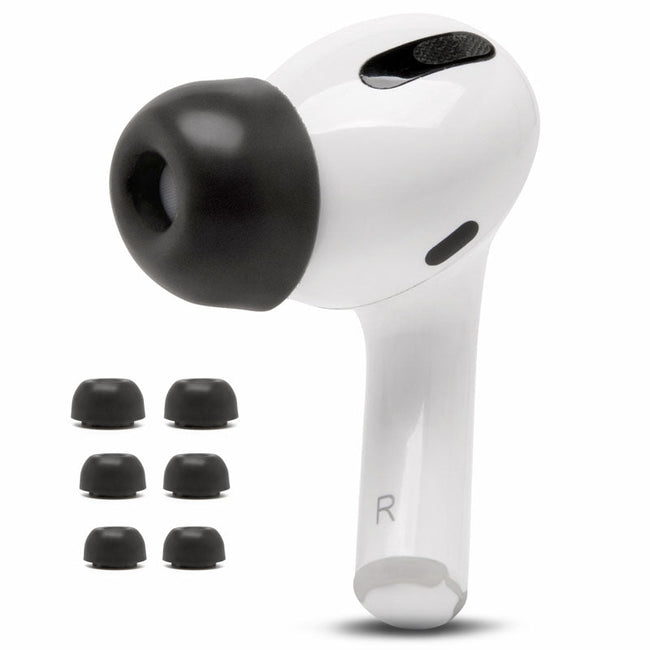 25,000+ Customer
Reviews Online
365 Days To Fall
In Love Warranty
600,000+ Earpads Replaced
And Counting...
Flawless, Step By Step, 5 Minute Installation
Compatibility
These memory foam tips were meant to fit perfectly with only the Apple AIRPODS Pro & Airpods Pro 2.

Longer Lasting Comfort
The original silicone tips are mostly comfortable, let's get that out of the way.
However, the number one complaint we hear is that the original ear tips tend to hurt peoples ears. Which is true!
Our memory foam tips are more malleable and comfortable ensuring that you can listen to your Airpods for longer periods of time!
Enhanced Durability
How do you make already great ear tips even Better?
You make them last longer!
These memory foam tipsare meant to last for ages with our improved memory foam and plastic structure.
365 DAYS TO FALL IN LOVE
We don't shy away from responsibility.
When we say our ear pads are better, we mean it.
If you are not completely in love with your new Wicked Cushions, we will refund your money no questions asked.
This is how confident we are that you will never go stock again.
1 Minute Install
Replacing your Ear Tips has never been easier with our step by step video. We start by mentioning the most common mistakes and then we move on right into installing your brand new TipZ. Total installation time: 1 minute.
Simply click the image to the right
Tighter Seal, Improved Comfort, Better Rebound Time